UVSC Session Report
March 12, 2018 (Session #171)
(authored by BJ)

Can you find all of the (TWL) words of length 5 or more in the Boggle
board below? Between Iliana and I, we missed just one.  (We also found
all but one of the Collins-only words in it.) Not gonna tell you how
many there are. :)

That board was one of several we played following the night's Scrabble
games. We came up with a few good long words: CASTERED, ESCROWED,
SQUIDGES#, RIGIDEST, DIASTOLE, SLUDGIEST, and the 10-letter SQUIDGIEST.

In Scrabble, Adelie played a game for the first time in a while, and
with a little help from me, she was able to find a few nice plays,
including the bingo VINEGARS with the N as a blank and played through an
E on the board! Amongst the grown-ups we didn't have any especially
high-scoring plays as in recent weeks, but between Iliana, Ellen and I
we managed some nice ones, including ONENESS, ANALYSE, INDIGOS, ENSNARE,
SPOTTIER, HAIRIEST, OVERLEND, NUMERIC, VERIEST, and DEITIES.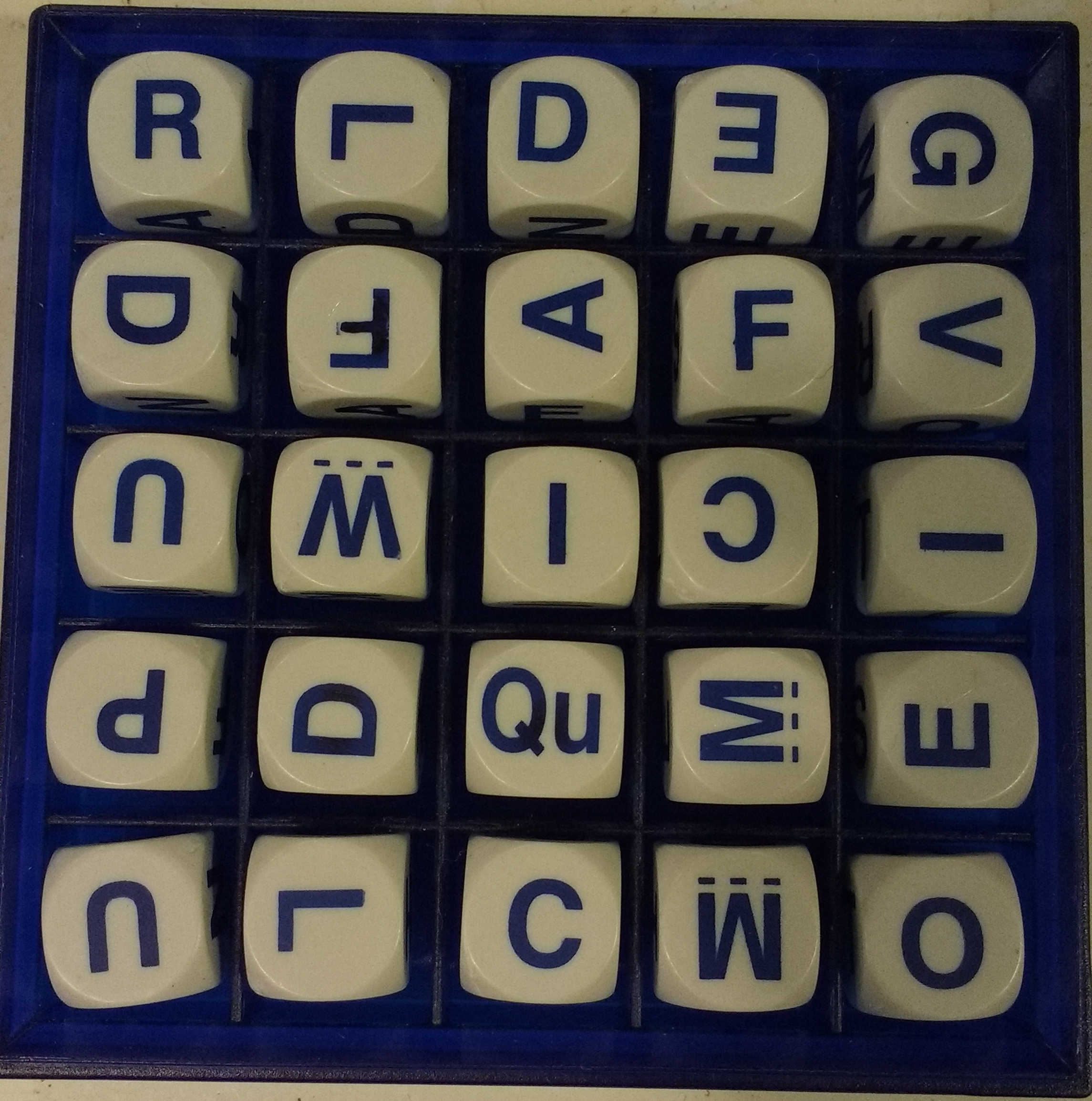 Scroll down for the answer to last week's question.

















































































RATICIDE